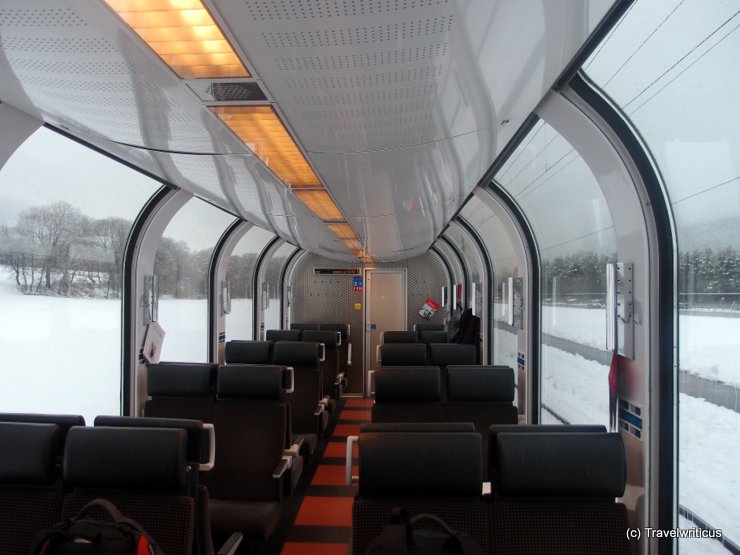 The Albula Railway links Thusis with St Moritz in Graubünden, Switzerland. Though I had to pay an extra fee, taking the dome car was a good decision.
View through a panorama window of the Albula Railway in Switzerland. This railway links Thusis with the spa resort of St Moritz in Engadine . The large windows offered a great view of the Landscapes.
A view from the panorama coach of the Albula Railway during winter time.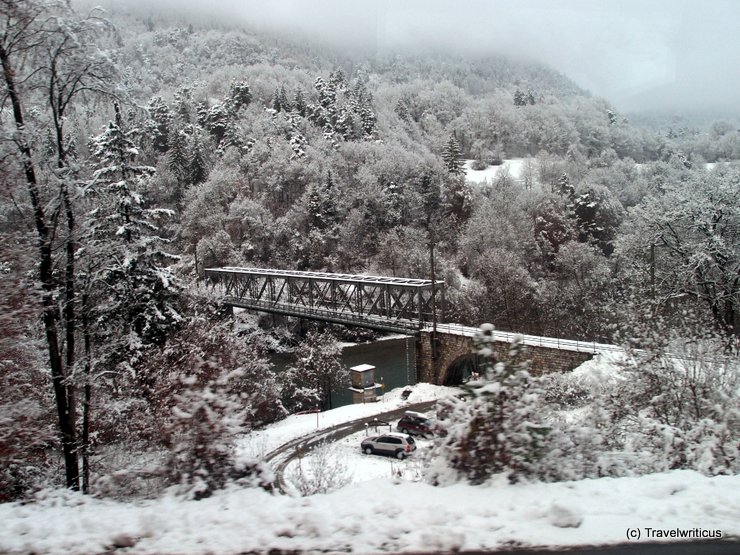 On the Rhaetian Railway travelling from Chur to St. Moritz. A storybook landscape, isn't it?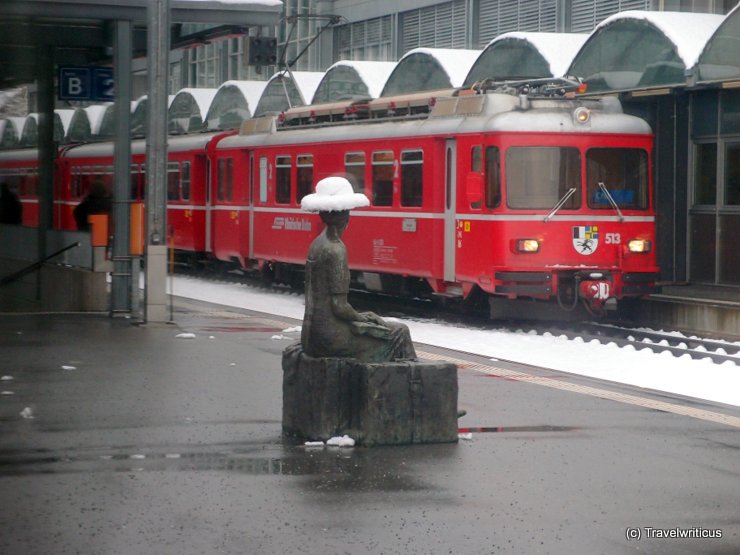 While a train stop in Thusis I was watching this young lady waiting for her train. Her snow covered hat made me think she had already been waiting for a longer time.
Passing the Landwieser Viaduct at the Albula Railway heading to the Landwieser tunnel. Due of the huge scenery my train got reduced to a tiny object. It was like riding in a model railway.
In the area of Preda I came across some toboggan runs along the Albula Railway. There was even a special train for sledgers available.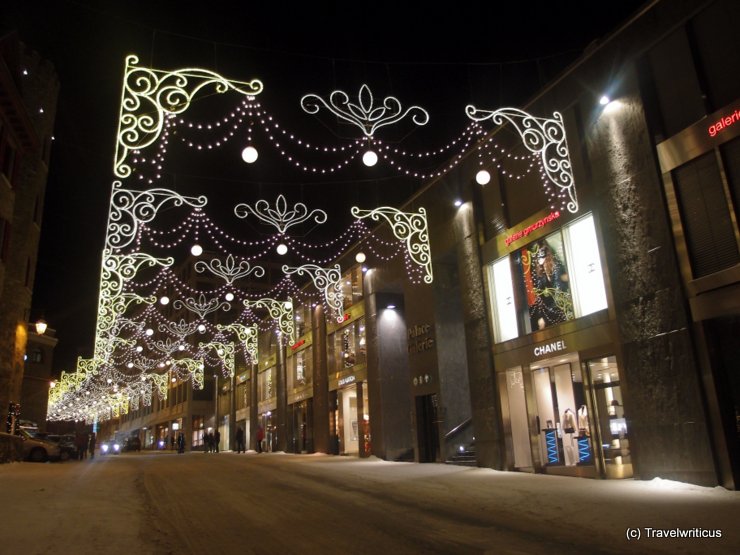 After a stunning ride with the Albula Railway I had a short walk through a shopping street of St. Moritz.
Sources / More info