Austria! That is a country in the heart of Europa. The attractions of Austria consists of mountains and lakes, castles and palaces, museums and galleries. Beyond that, it offers fine food and wines.
Navigation > Austria
Vienna
Vienna (Wien) is both: A state and a city. It is also the capital city of Austria. In the former capital of the Austro-Hungarian monarchy, we come across many examples of imperial architecture.
Burgenland
The State of Burgenland is the most far-east province of Austria. Here you experience the flatness of the Pannonian Plain. A paradise for bird watchers.
Carinthia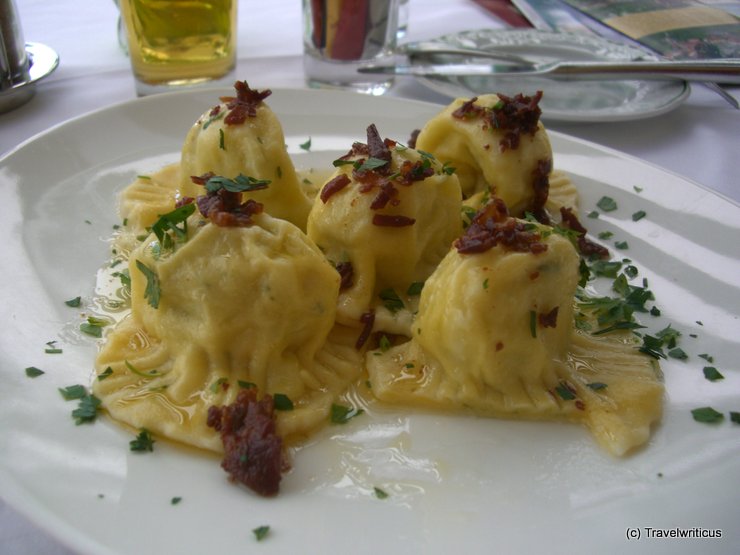 The State of Carinthia (Kärnten) is known for a lot of lakes. It borders the highest mountain of Austria. Besides that, the area offers delicious dishes. My favourite one? A plate of Kasnudeln.
Styria
The State of Styria (Steiermark) is protected by several big fortresses and castles. One of the most interesting ones is the Riegersburg. On top of it, a museum tells you all about witch-hunting in this area.
Lower Austria
The State of Lower Austria (Niederösterreich) surrounds the City of Vienna. Buildings like the Zwiebelmusterhaus in St. Pölten invites us to make excursions to this part of Austria.
Upper Austria
The State of Upper Austria (Oberösterreich) is known for its innovative industry plants as well as fine leisure zones. If you love riding 100+ years old trams you should go to Gmunden.
Salzburg
The State of Salzburg is a mecca for all friends of Sound of Music, Wolfgang Amadeus Mozart and Salzburger Nockerl. The region is also a good place for skiing and hiking.
Tyrol
The State of Tyrol (Tirol) gives you the free choice: Hiking, skiing, biking or just enjoying the scenery while riding a horse coach. Perhaps the best way for feeling the vibes of this area.
Vorarlberg
The State of Vorarlberg is a pretty mountainous region. But it also borders one of the largest lakes in the middle of Europa: Lake Constance (Bodensee).
Sources / More info
Navigation > Austria