In this post, I'd like to show you several attractions in Vienna off the beaten track. Let's start with this sculpture. The owl is a decoration created by the Swiss artist and architect Bruno Weber. We find it on the wall of the Vienna University of Technology Library.
Austria > Vienna
Not far from the Spanish Riding School, there is a possibility to see the Lipizzaner stallions for free. They are standing in the Stallburg. Mostly they look curiously from their places into the yard. So you can see their beautiful heads.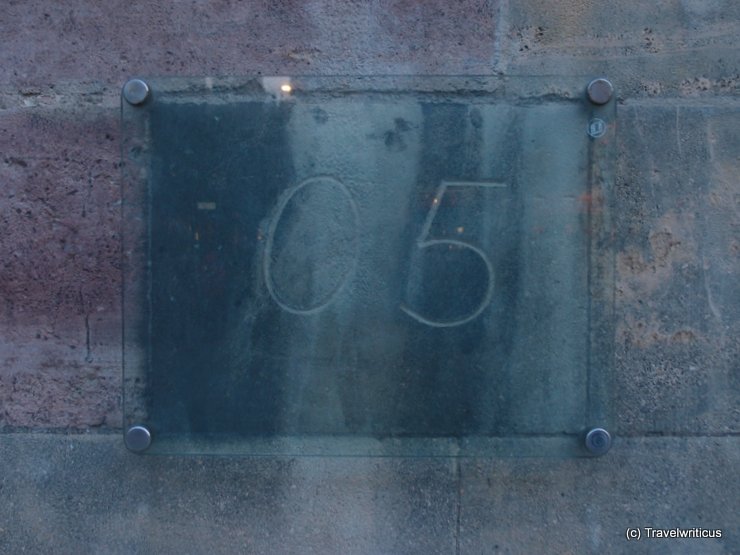 The 'O5' was the code of an Austrian resistance group during World War II. It stood for Ö (Österreich) built by O and the 5th letter of the alphabet (= OE). This historic sign is still to see at the main entrance of St Stephen's Cathedral.
In the first district, a traditional restaurant named 'Der Kuckuck' is using a cuckoo as an inn sign. I took this photo on a winter day. So I got the cuckoo covered with some snow. The restaurant is located inside a building with a façade of the 17th century.
I'm not sure, but I think this lion stuck its tongue out of me while I was taking the photo. The sculpture is one of two lions who guard the gate to the Swiss Court, the oldest part of the Hofburg Imperial Palace.
The name of this Baroque building is Palais Schwarzenberg (Schwarzenberg Palace). You find it near the Lower Belvedere Palace. Johann Bernhard Fischer von Erlach and Joseph Emanuel Fischer von Erlach were the architects.
In Vienna, a tobacco shop is called 'Trafik'. There are lots of them spread all over the city. This one in the Wiedner Hauptstraße (Viennese street name) is pretty special. I guess it is the only blue coloured Trafik in Vienna.
What else to see in Vienna?
Would you love to read more about attractions in Vienna? Have a look at the Vienna section of the blog Travelwriticus.com.
Austria > Vienna